The Gateway Pundit.com ———-By Cristina Laila ———–Sun., Sept.12/21
A biological male fighter beat the crap out of his female opponent and won his MMA debut Friday night.
38-year-old "Alana" McLaughlin, born a male named Ryan, "transitioned" 5 years ago after serving in the US Army Special Forces.
McLaughlin won against 35-year-old Celine Provost 3 minutes, 32 seconds into the second round by using a rear-naked choke hold.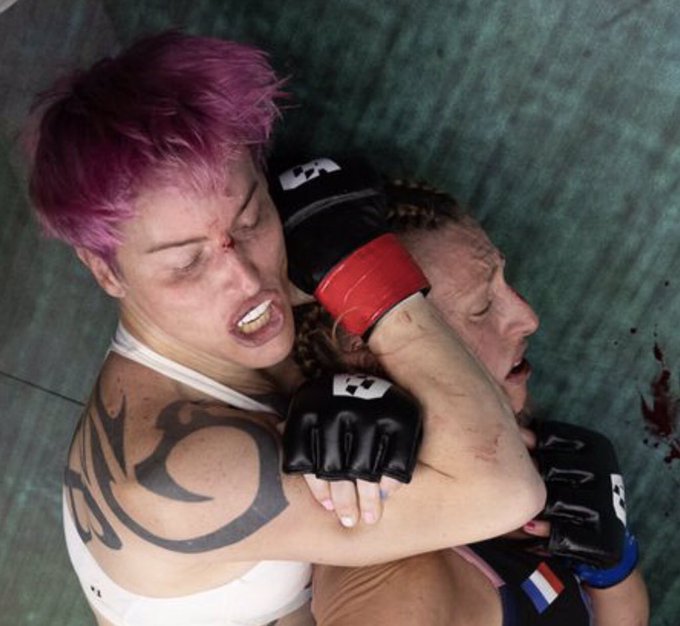 The mat was covered in blood after McLaughlin beat the crap out of Celine Provost.
Here's what "Alana" looked like before "transitioning" and beating up women for a living.
Full article here:https://www.thegatewaypundit.com/2021/09/transgender-fighter-beats-crap-female-opponent-wins-mma-debut/