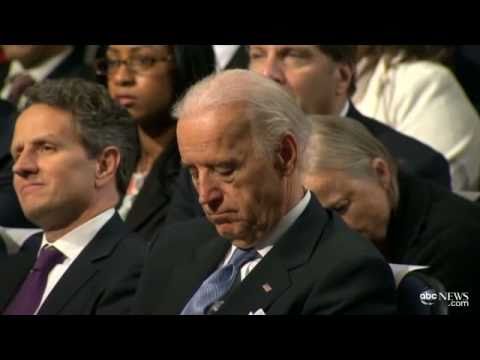 BeforeItsNews.com ——–By Atlas Shrugs———— Sun., Aug.29, 2021
"Did Sleepy Joe Biden Live up to His Nickname and Fall Asleep During a Meeting With Israel's Prime Minister?"
Shocking! Imagine the MSM if this was President Trump. Everyday is more bizarre than the next. What's instore for the American people this week?
"Is he falling asleep? Why is he wearing a mask?
His head is bowed and his eyes are closed for a full 30-seconds. There appears to be some movement with his fingers at three points in the video, but these could easily be reflex movements many people have while sleeping.
It is newsworthy that a sitting President might have fallen asleep during a meeting with a world leader, but one wouldn't know that from the lack of reaction by the press. As former acting-Director of National Intelligence Ric Grenell noted on Twitter, nobody in mainstream media is even asking about it.
Source: https://beforeitsnews.com/opinion-conservative/2021/08/watch-biden-passes-out-in-the-middle-of-meeting-with-israeli-pm-bennett-3596003.html