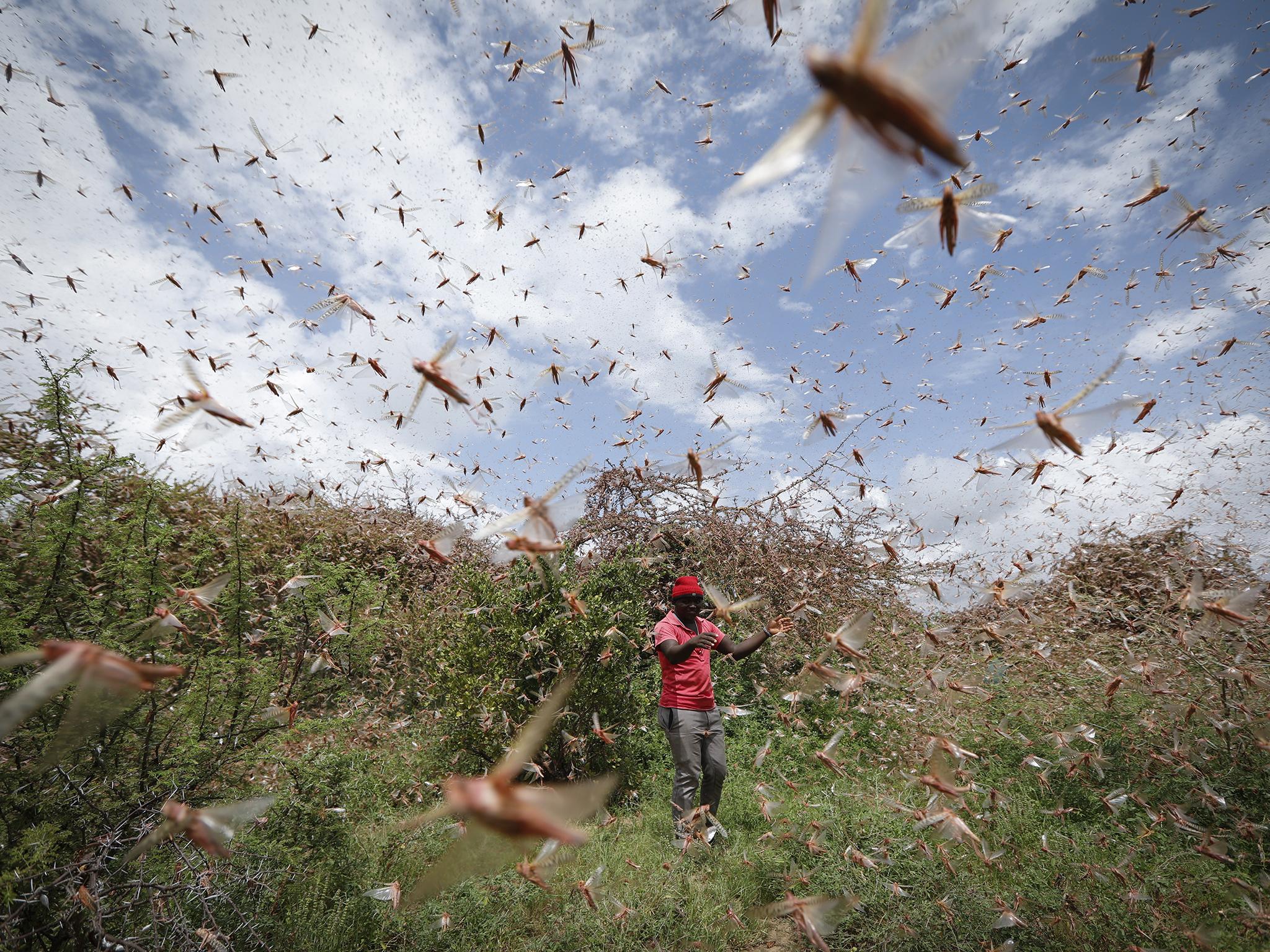 RT News.com —————By Staff ————Wed., June 02, 2021
Residents in Saudi Arabia and Yemen have been faced with the bewildering sight of a truly gargantuan swarm of roughly 360 billion locusts, which can block out the sun at times. But an even bigger swarm is coming soon.
The massive locust swarm measures roughly the size of Manhattan and has caused tens of millions of dollars worth of damage, devastating East Africa in one of the worst outbreaks in decades.
The Food and Agriculture Organisation (FAO) of the United Nations has requested over $75 million to tackle the emerging crisis caused by the swarm. The insect outbreak was itself triggered by a series of recent cyclones, which produced ideal breeding conditions for the pests.
Saudi Arabia's Ministry of Environment has warned residents not to eat any of the locusts as they are likely contaminated with toxic pesticides.
Source: https://www.rt.com/news/479938-horde-locusts-saudi-arabia/